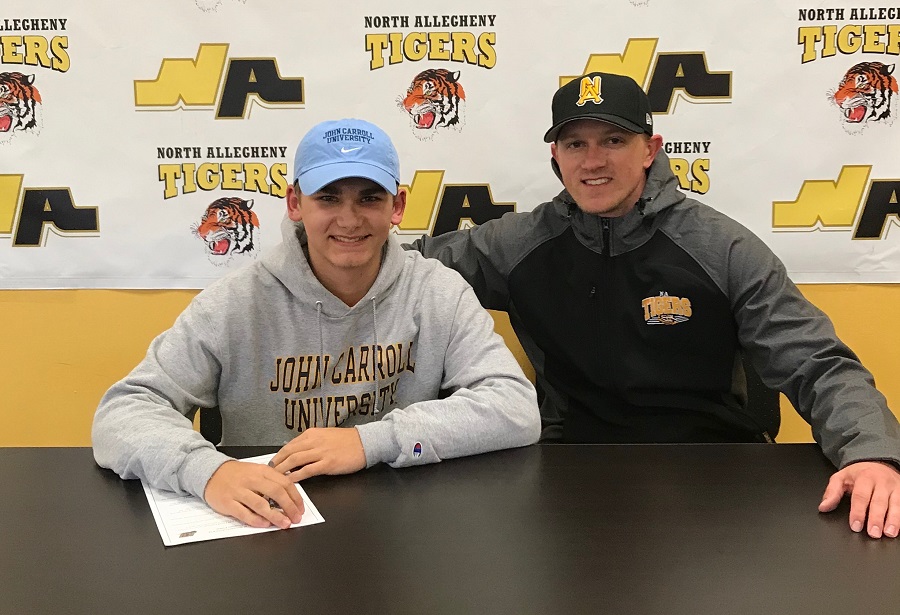 Jared Orwell Tabs John Carroll University For College Baseball
North Allegheny senior Jared Orwell has signed his letter of intent to play collegiate baseball at John Carroll University next season. Orwell will be reunited with former Tiger Ben Surman, who is currently a freshman starter in the outfield for John Carroll this season.
John Carroll is a member of the Ohio Athletic Conference, renowned as one of the top baseball conferences in NCAA Division III. Orwell will study Exercise Science at John Carroll. He is pictured above with North Allegheny head coach Andrew Heck.