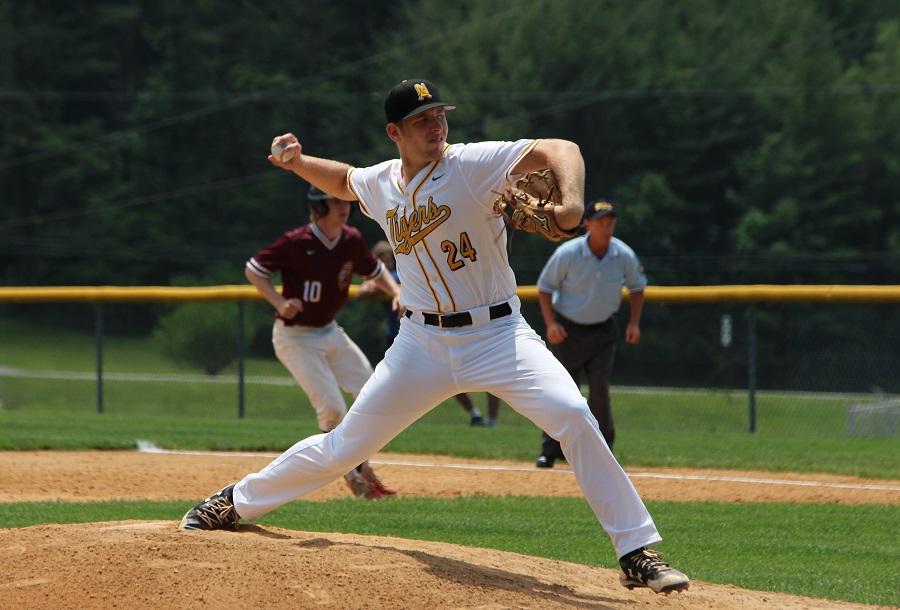 Kyle Demi, Cole Young Selected To Trib HSSN All-Star Team
More accolades for a pair of Tigers. North Allegheny senior pitcher Kyle Demi and junior shortstop Cole Young were both selected to the Trib HSSN All-Star Team this week. Below is a writeup by the Trib's Chris Harlan on both NA players. Here is a link to the entire article.  (Photo by Megan Manesiotis).
---
Kyle Demi
North Allegheny, P, senior
Demi was rather unknown when the season started but quickly emerged as one of the top pitchers in the WPIAL. The right-hander went 9-1 with an 0.87 ERA and struck out 81 batters in 48 1/3 innings. He led the Tigers to a WPIAL Class 6A title and didn't lose a game until the state finals. Opposing teams batted .149 against him.
---
North Allegheny, SS, junior
Young was a top run-producer in a championship lineup but also earned accolades for his defense. The Duke recruit turned 12 double plays and had a .952 fielding percentage with five errors in 105 chances. The Tigers won the WPIAL Class 6A title and were state runners-up. Young batted .437 with 33 runs, 23 RBIs and 14 extra-base hits. He struck out only five times in 101 plate appearances.