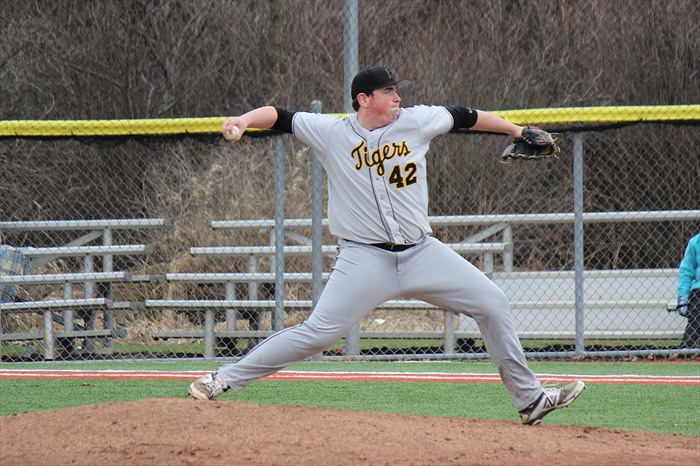 NA Baseball and Softball Recognized On All-Section Teams
The Quad-A Conference celebrated its baseball and softball All-Section Teams recently and North Allegheny was well represented amongst the First Team selections.
The NA Baseball squad had three players garner First Team All-Section 1 honors, including reliever Tyler Saundry, infielder Josh Plichta and outfielder Mitch Machi. When North Allegheny had a late game lead, Saundry made it stand with four saves and a 1.04 ERA.  Plichta proved to be a versatile player who split time at catcher and first base for the Tigers. Plichta finished the season with a .491 batting average with 15 RBI and 14 runs scored.  Machi, a three-year starter in the outfield and on the mound, was an offensive catalyst for the Tigers with a .474 batting average and a team-high 28 RBI. Named to the Second Team All-Section 1 squad were catcher Ryan Hamm, infielder Matt Muslin, outfielder Dan Trettel and designated hitter Luke Zahren.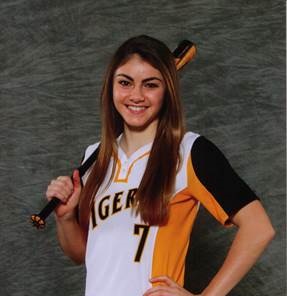 Two members of the NA softball team claimed First Team All-Section 3 recognition.  Sophomore pitcher Madi Beining (in photo to left) silenced opposing batters with a 1.47 ERA while posting a record of 9-3. Beining also tossed an impressive complete game one-hitter against McKeesport in the opening round of the WPIAL Playoffs. Third baseman Mary Funderlich led the Tigers with a .507 batting average, five home runs and 29 RBI. Outfielder Laura Cotter earned Second Team laurels for the Lady Tigers and infielder Christine Scherer received Honorable Mention honors.