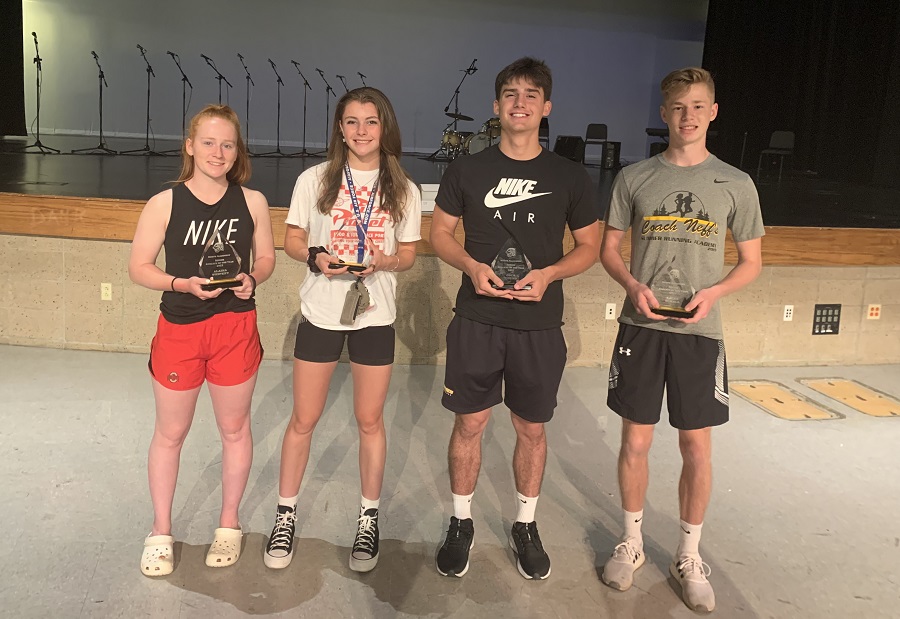 North Allegheny Announces 2021-2022 Athletes of the Year
The North Allegheny Athletic Department is proud to announce its Athletes of the Year for the 2021-2022 school year. The Male Co-Athletes of the Year are seniors Caleb Schall and Cole Young and the Female Co-Athletes of the Year are seniors Kena Shannon and Alaina Whipkey. Below are capsules on each individual and their accomplishments.
Caleb Schall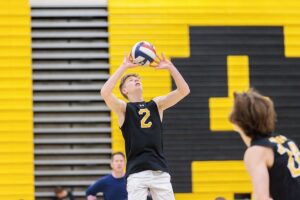 Over the last three seasons (no season due to COVID in 2020), the North Allegheny boys' volleyball team has produced three WPIAL titles, two PIAA crowns and a dazzling overall record of 56-1. The Tigers will play in the PIAA quarterfinals on Saturday and are hoping to win yet another state championship. A driving force behind this success has been senior setter Caleb Schall.
Taking over as the starting setter last season, Schall was the conductor for a high-powered North Allegheny attack that rolled to a perfect 19-0 season. His 1,006 assists in 2021 rank as the ninth best single-season total in program history. With a sterling junior year performance, Schall was named the WPIAL Co-Most Valuable Player and took home All-State honors from the Pennsylvania Volleyball Coaches Association.
As a senior in 2022, Schall has shared the setter spot with fellow senior Jake Koch, allowing the Tigers to utilize Schall's skill as a hitter as well. In addition to his team-leading 756 assists, Schall has produced 161 kills so far this season. Schall has amassed 2,270 career assists, the third most all-time in program history.
For the second consecutive season, Schall earned WPIAL Co-MVP laurels last week as the Tigers won their 22nd WPIAL championship with a thrilling 3-2 victory over Seneca Valley. Schall finished with 59 assists in the title tilt.
Cole Young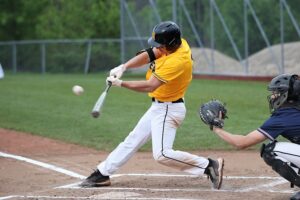 A starter since his freshman season, Young has been a revelation at shortstop for the North Allegheny baseball team. With Young in the fold, the Tigers have reached the WPIAL playoffs every season and won a WPIAL championship in 2021, while also reaching the PIAA championship game the same season.
As a rookie in 2019, Young was the first freshman to ever be named to the Pittsburgh Post-Gazette's All-Area Team. Despite losing his sophomore season due to COVID, Young proved he was one of the top shortstops in the country in 2021 and was named the Class 6A Baseball Player of the Year by the Post-Gazette and the Trib Live High School Sports Network. A two-time Rawlings/Perfect Game First-Team Preseason Underclass All-American, Young batted .437 as a junior with six home runs, 33 runs, 23 RBI and posted an OPS of 1.453. He also combined for 15 double plays with a fielding percentage of .952.
Prior to his 2022 campaign, Young signed his letter of intent with Duke University and was tabbed a Rawlings/Perfect Game First-Team Preseason Senior All-American. Under the watchful eye of major league scouts on a game-by-game basis, Young continued to produce this past spring and led the Tigers in nearly every offensive category with a .433 batting average, eight doubles, four triples, two home runs, 21 runs scored and 15 RBI. He also boasted an OPS of 1.364. Young ends his career with North Allegheny with an all-time batting average of .428 with 11 home runs, 64 RBI and 73 runs scored. Young is projected as a No. 1 draft pick in the upcoming Major League Baseball draft in July.
Kena Shannon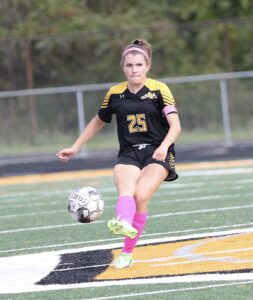 A multi-sport athlete, Shannon has been a defensive anchor for the North Allegheny girls' soccer team in recent years and has flashed her exceptional speed in the spring as well for the North Allegheny track and field team. On the pitch, Shannon is a two-year starter and helped the Tigers win the WPIAL championship in 2020 and reach the PIAA championship game as the team's starting fullback. As the starting center back in 2021, Shannon and the Tigers were an impressive 16-0-1 in the regular season and cruised to the Section 1-AAAA title. With Shannon's speed and defensive prowess on the back end, the Tigers blanked opponents 19 times over the past two seasons, including a program record 14 shutouts this past fall. Shannon has twice been named All-Section by the Big 56 conference, including first-team honors this season.
Over the weekend, Shannon capped her illustrious career with a pair of record setting performances for the North Allegheny track and field team at the PIAA championships. Individually, Shannon set a new school record in the 300m Hurdles with a time of 44.35, which was also one of the top 10 performances in the state this year. Additionally, Shannon was a member of the 4×400 relay quartet that broke the school record with a time of 3:53.33. Shannon and her 4×400 relay teammates also won gold at the WPIAL individual championship on May 18. She also won WPIAL gold in the 300m Hurdles and helped the North Allegheny girls' team win a 12th WPIAL crown at the Team Championships on May 11.
Alaina Whipkey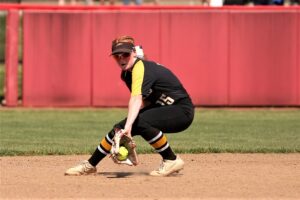 Whipkey is a two-year starter at shortstop and a three-year contributor for the North Allegheny softball team. During Whipkey's tenure on the team, North Allegheny has appeared in two WPIAL championship games, three straight WPIAL playoff appearances and has qualified for the state tournament twice. As a freshman, the California University of Pennsylvania commit posted a .349 average and provided timely and clutch base hits in North Allegheny's run to the WPIAL championship game and PIAA playoffs in 2019.
After the COVID-19 pandemic wiped out the 2020 season, Whipkey delivered one of the best seasons in program history during her junior campaign. Boasting a team-leading .455 average, 27 RBI and 27 runs scored, Whipkey also set the single-season program record for home runs with 10. Her strong arm, exceptional range and dazzling athleticism defensively at shortstop has bolstered the North Allegheny defense.
So far this season, Whipkey is again the Tigers leader in home runs (7), RBI (16), runs scored (22) and OPS (1.108). A two-time First-Team All-Section pick by the Big 56 Conference, Whipkey is a career .367 hitter with 17 home runs, 50 RBI and 59 runs scored to date over the past three seasons. She and the Tigers returned to the WPIAL championship game this season and will begin their quest for a state title next week.