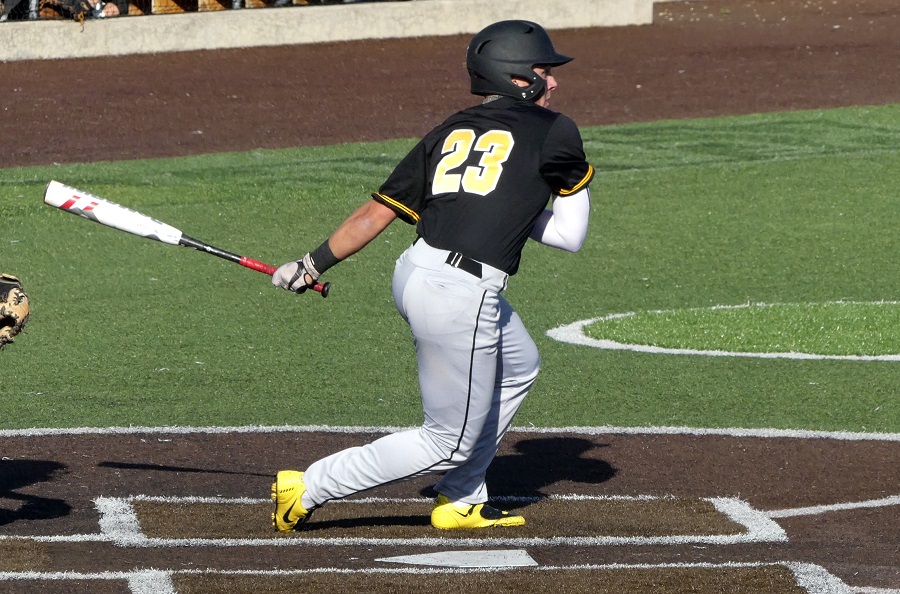 Pine-Richland Edges North Allegheny For WPIAL Crown, 3-2
Thursday night marked the fourth meeting between North Allegheny and Pine-Richland in a WPIAL title game and these two storied baseball programs delivered another exciting ballgame with the top-seeded Rams narrowly defeating the sixth-seeded Tigers, 3-2, at Wild Things Park. The Rams won their fifth overall WPIAL title and first since 2010. Senior Jacob Maggi helped pace the Rams with a 3 for 3 effort, collecting a double and a run scored.
Winners of seven of their last eight entering this title tilt, the red-hot Tigers broke through against Pine-Richland ace Ryan Okuda in the fourth inning to take a 1-0 lead. Senior Alex Mesaros was hit by a pitch with one out and advanced to second on a single by Bobby Brown. After a fielder's choice moved Mesaros to third, he trotted home on a clutch two-out RBI single by Andrew Turzai for a 1-0 advantage.
Pine-Richland answered quickly in the bottom of the fourth and tied the game on a fielder's choice RBI ground ball by Alex Lamendola to even the score at 1-1. The Rams grabbed their first lead of the game in the fifth inning on an RBI double by Joey Bolick and garnered an important insurance run in the sixth inning courtesy of an RBI single by Jeremy Burnstein for a 3-1 lead.
With a two-run lead, it looked like Okuda might breeze through the seventh with two quick outs in the frame. However, with the Tigers down to their final out, senior Jack Lehew unleashed a solo blast to deep left field that cleared the two levels of signage at Wild Things Park to trim the Pine-Richland lead to 3-2. The home run by Lehew was the only long ball hit during any of the six championship games played at Wild Things Park this week. For his momentum swinging HR, Lehew was named the Wright Automotive Player of the Game.
Not done yet following the Lehew homer, Caiden Wood followed with a single to put the game-tying run on base and kept hope alive for the Tigers. However, Okuda buckled down and notched a strike out on his 100th pitch to end the ballgame and locked down a 3-2 title victory for the Rams. Okuda went the distance to improve to 7-0 on the season, allowing five hits and striking out eight batters. Brown pitched well for North Allegheny, tossing a complete game and striking out a pair despite being saddled with the loss.
North Allegheny slips to 17-7 on the season, while Pine-Richland improves to 18-4 on the campaign. Both teams will compete in the PIAA playoffs on Monday. The Tigers will face the District 6 champion at 4:00 pm at Bald Eagle Area High School.
Baseball vs. Pine-Richland, 6-1-17
| Score by Innings | 1 | 2 | 3 | 4 | 5 | 6 | 7 | | R | H | E |
| --- | --- | --- | --- | --- | --- | --- | --- | --- | --- | --- | --- |
| North Allegheny | 0 | 0 | 0 | 1 | 0 | 0 | 1 | | 2 | 5 | 1 |
| Pine-Richland | 0 | 0 | 0 | 1 | 1 | 1 | X | | 3 | 8 | 1 |
WP - Ryan Okuda (7-0) LP - Bobby Brown (5-2)