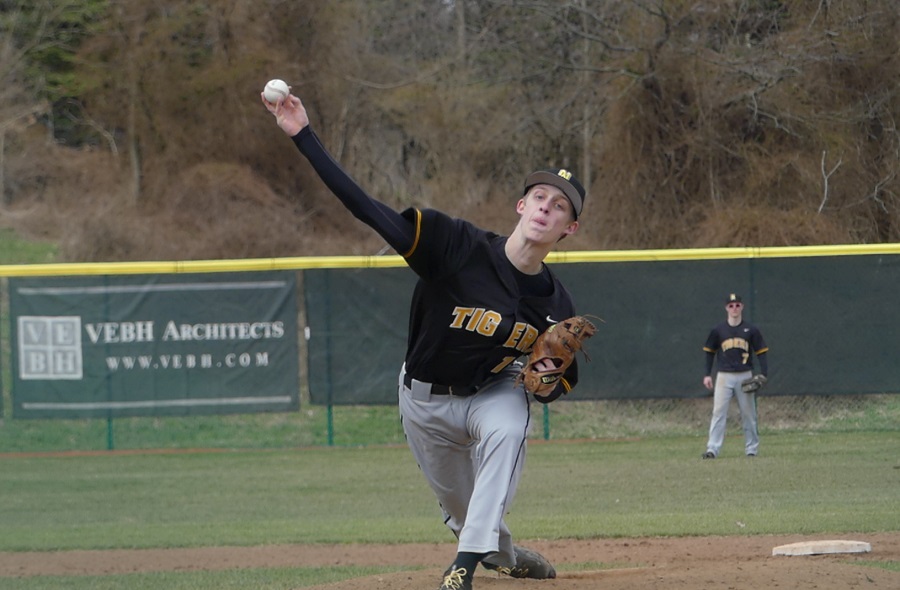 Pitcher Anthony Hattrup Tabs University of Dayton As College Choice
North Allegheny senior baseball player Anthony Hattrup has made a verbal commitment to the University of Dayton. Hattrup made the announcement via twitter on Wednesday.
A valuable right-hander on the North Allegheny pitching staff, Hattrup led the Tigers in wins with a 4-2 record and posted an ERA of 2.70. He also finished second on the staff in innings pitched (33.2) and strikeouts (36).  Two years ago as a sophomore, Hattrup pitched primarily out of the bullpen and dazzled with a 4-1 record and 1.66 ERA in seven appearances.
A multi-sport athlete, Hattrup was also named a second-team all-section forward last season for the NA boys' basketball team.
After making back-to-back appearances in the WPIAL championship game and PIAA playoffs, Hattrup and Tigers open the 2019 season on March 29 at Mt. Lebanon.