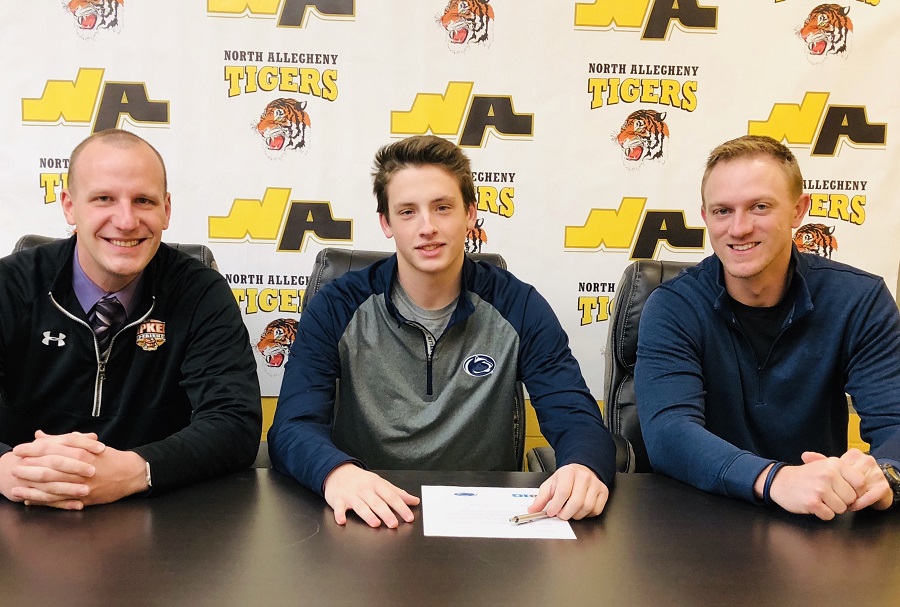 Ryan Partridge Inks Commitment To Penn State University
North Allegheny senior pitcher Ryan Partridge made his college commitment official on Wednesday, signing his letter of intent to continue his baseball and academic career at Penn State University.
As a junior, Partridge made three starts and five appearance for the Tigers. The southpaw worked 15.2 innings on the bump with a 3.57 ERA.
Partridge has a 4.3 GPA and plans to study Biology at PSU. He is pictured above with NA assistant coach Jeremy Sabo (left) and head coach Andrew Heck (right).