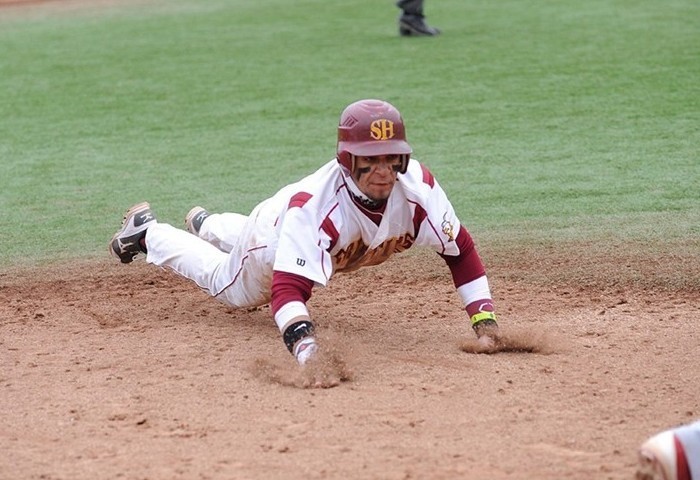 Sell Named to USA Baseball 60 Man Preseason Golden Spikes Award Watch List
(Courtesy of Seton Hill University)

Former North Allegheny Tiger and current Seton Hill junior third baseman Nick Sell has earned another prestigious preseason honor as he was just named to USA Baseball's 60-man Preseason Golden Spikes Award Watch List.  The Golden Spikes Award is given to the top amateur baseball player in the country.  Earlier this year, Sell was named a NCBWA Preseason first team All American.  Last season Sell was a finalist for the Tino Martinez Award which is given to the top player in Division II baseball.  Sell finished fourth in the award voting.  Sell was named a three time All American last season.  He earned first team honors from the ABCA and NCBWA and was a second team selection by Daktronics.  Sell was named a first team All Atlantic Region selection by Daktronics, the NCBWA and the ABCA.  Sell was also named the NCBWA Atlantic Region Player of the Year.  Nick was the WVIAC Hitter and Player of the Year as well as being a first team All WVIAC selection.  Sell was one of the top hitters in Division II with a .431 average. He had 85 hits, 31 of which have went for extra bases. Sell drove in 57 runs and crossed home 65 times. He boasted a .731 slugging percentage and a .521 on-base percentage. Sell topped the team in batting average, on-base percentage, hits, walks, slugging percentage and runs scored. USA Baseball released its 60-man preseason Golden Spikes Award watch list on Friday, launching the organization's journey to naming the top amateur baseball player in the country on July 17. Sponsored by Major League Baseball, the Golden Spikes Award will be presented in 2014 for the 37th time.
Other past winners of the Golden Spikes Award include Terry Francona (1980), Will Clark (1985), Jim Abbott (1987), Robin Ventura (1988), Ben McDonald (1989), Jason Varitek (1994), J.D. Drew (1997), Mark Prior (2001), Jered Weaver (2004), Tim Lincecum (2006) and David Price (2007). The complete list of the 60-man preseason watch list can be found here.