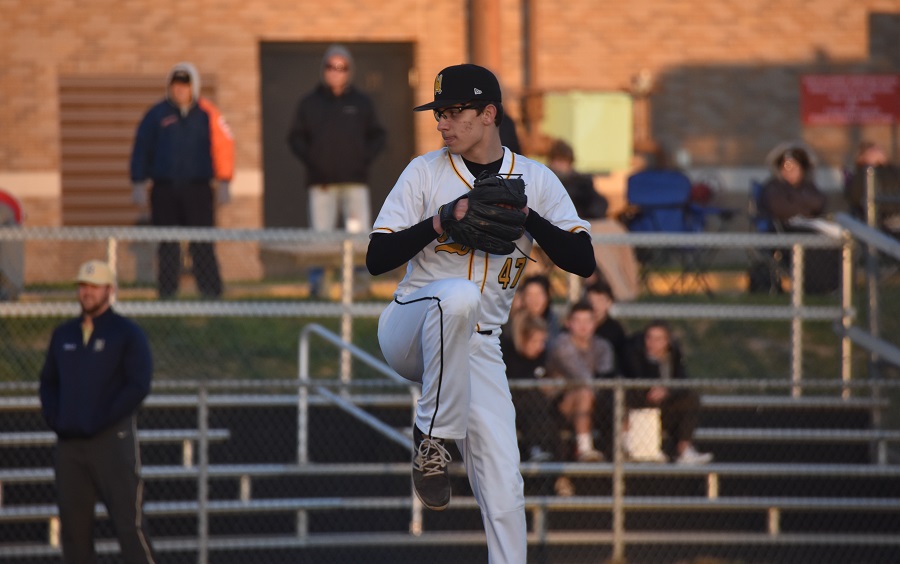 Student-Athlete Profile: Senior LHP Kevin Schott
On April 20, 2018, the North Allegheny baseball team played host to archrival Pine-Richland in a must-win midseason game. The Tigers held a 3-1 lead in the fifth inning before the Rams put together a rally with runners at second and third and one out. Then-sophomore Kevin Schott received the call out of the bullpen and retired the next two batters, Matt Wood (Penn State) and Troy LaNeve (Vanderbilt), to squash the PR uprising and helped the Tigers secure the victory.
The triumph over the Rams was not only a catalyst for North Allegheny's run to the WPIAL championship game in 2018 but was also a springboard to a terrific career for Schott.
Schott concluded his sophomore campaign with a 2-0 record and a scant 1.62 ERA in six appearances and two starts.
Earning Big 56 Conference honorable mention laurels as a junior last season, Schott credits the experience he gained as a sophomore as the reason why.
"I pitched a lot in my sophomore year," said Schott. "I think having that varsity experience and knowing what to expect with different hitters, and hitters I saw the year before, played a big role in me being able to be successful."
Last season, on a North Allegheny pitching staff that featured two Division I caliber starters, Schott finished third in innings pitched (29.2), ERA (2.36) and strikeouts (26). The crafty lefthander played an important role to the Tigers' 19-7 season and appearance in the PIAA semifinals.
"Once we started clicking in the playoffs, we knew we could go far," said Schott of the 2019 playoff run. "(Pitchers) Ryan Partridge and Anthony Hattrup were unbelievable in the playoffs which pushed us a lot of the way. That run was so much fun."
During his tenure on the varsity roster, North Allegheny has reached the state playoffs both seasons. Playing for such a successful program is something Schott has thoroughly enjoyed.
"I think our coaches are amazing. Coach (Andrew) Heck is my favorite coach I've ever played for. It's great to know that every season you're fighting for a championship. Every team, every year has a chance to win the championship."
Next season, Schott will take his talents north to Division II Gannon University in Erie, one of the premier programs in the Pennsylvania State Athletic Conference. In 2019, the Golden Knights went 33-17 and won the program's first-ever NCAA tournament game with a 6-4 win over West Chester in the Atlantic Regional.
"I think the biggest thing for me was the coaches. As soon as I met with the coaches, I felt like they cared for me and wanted the best for me. On top of that, my grandparents own a trailer on Presque Isle. When I got the opportunity to play at Gannon, and with how well I got along with the coaches, it was an opportunity I couldn't pass up."
Aside from his abilities on the diamond, Schott is also musically inclined and performs in the North Allegheny Orchestra as a first chair, second violin.
Schott has other talents as well.
"I used to be really into magic tricks and I would do shows for that. I can solve a Rubik's Cube in under 30 seconds."
Additionally, Schott volunteers with the youth group at St. Paul's United Methodist Church in Allison Park.
Schott plans to major in History and Secondary Education at Gannon University and wants to someday be a history teacher.