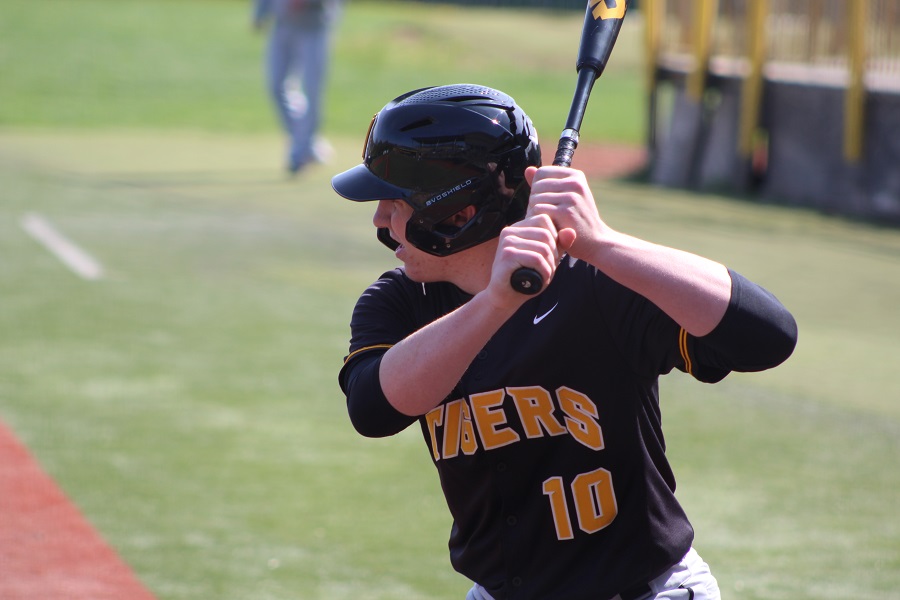 Tigers Place Six On Big 56 All-Section Team
Six members of the North Allegheny baseball squad have been selected to the Big 56 All-Section Team, including four first-team honorees.
Earning first-team laurels were senior shortstop Cole Young, senior catcher Aaron Posey, senior centerfielder Erik Sundgren and junior third baseman/pitcher Andrew Hart. Second-team laurels went to senior pitcher Connor Smith and junior outfielder Harron Lee received honorable mention recognition.
Young took home first-team accolades for the third time in his career. Along with his stellar defense at shortstop, the Duke University commit led the Tigers in nearly every offensive category with a .433 batting average, eight doubles, four triples, two home runs, 21 runs scored and 15 RBI. He also boasted an OPS of 1.364. Young is projected as a No. 1 draft pick in the upcoming Major League Baseball draft in July.
Posey is making his second consecutive appearance on the Big 56 First-Team all-section list. This season, Posey totaled a .304 batting average with 12 RBI. A great receiver behind the plate, the Kennesaw State commit handled a pitching staff that boasted a miniscule 2.14 ERA.
After earning honorable mention recognition in 2021, Sundgren took home first-team laurels this season from the Big 56 and hit .269 with two home runs, 19 runs scored and 14 RBI. Often on the bases, Sundgren walked a team-high 16 times, stole a team-best nine bases and patrolled centerfield with grace and speed. Of his two home runs, the Denison University commit raced around the bases for an inside-the-park home run against Butler on April 28.
Rounding out the first-team honorees is Hart, who belted out an impressive .400 batting average with a home run, 14 RBI and nine runs scored. The Army West Point commit was also outstanding on the mound, posting a 3-1 record and a 1.62 ERA in seven appearances and three starts. Hart worked 17.1 innings and fanned 22 batters while walking 10.
Smith had one of the best seasons on the mound in North Allegheny history, limiting opponents to just four runs (three earned) all year in 44.1 innings of work. Smith's 0.47 ERA is third best in a single-season in North Allegheny program history. The California University of Pennsylvania commit also delivered a scoreless streak of 28.2 consecutive scoreless innings. In eight appearances and seven starts, Smith went 4-0 and struck out 52 batters while walking only 14.
Lee was a reliable leftfielder for the Tigers and utilized his tremendous speed in tracking down fly balls. Along with his defense, Lee hit .233 with nine RBI, 15 runs scored and five stolen bases.
With the help of these six players, North Allegheny won a co-section championship in 2022 and reached the WPIAL playoffs for a 10th consecutive season with a 15-6 record.